Purpose
Re-vegetate the shrub layer to help gliders and other wildlife at the Spillway Reserve.
Funding
Albury Wodonga Parklands & Slope 2 Summit.
What was done
Tim Alexander (Albury Wodonga Parklands) arranged a bus load of James Fallon Yr 10 students to get busy with tree planting,
Several block areas were pre sprayed for weed control,
13 students attended and planted approx. 200 shrubs, 
The group was welcomed by Stuart and thanked for their much appreciated help, 
The pole camera (from Baranduda Landcare-many thanks)
was present to allow the students to peek at gliders in nestboxes,
The day seemed to be enjoyed by the helpers.  The shrubs have got off  to a great start with two good rains since
planting.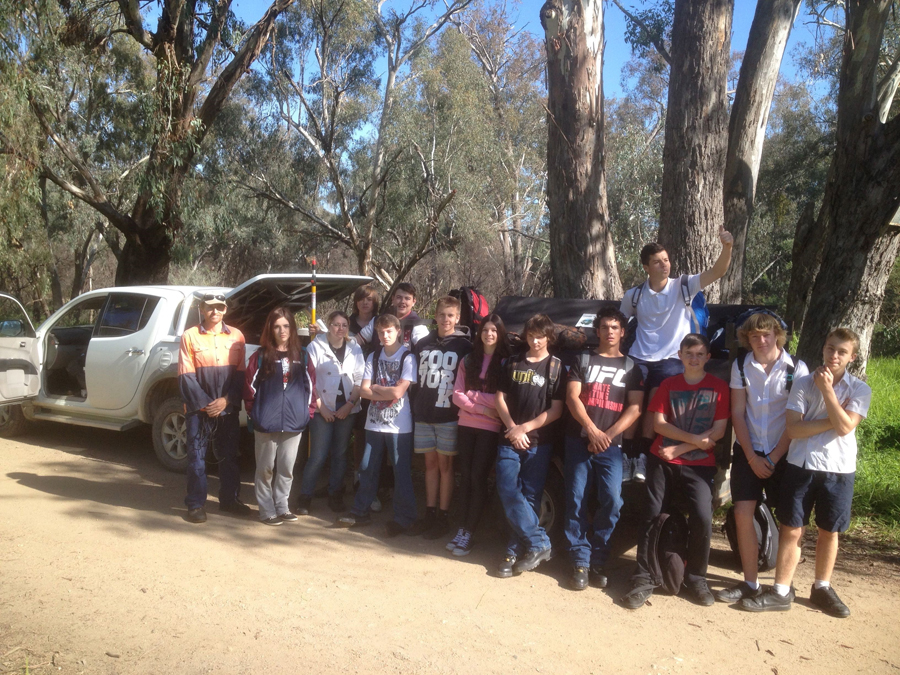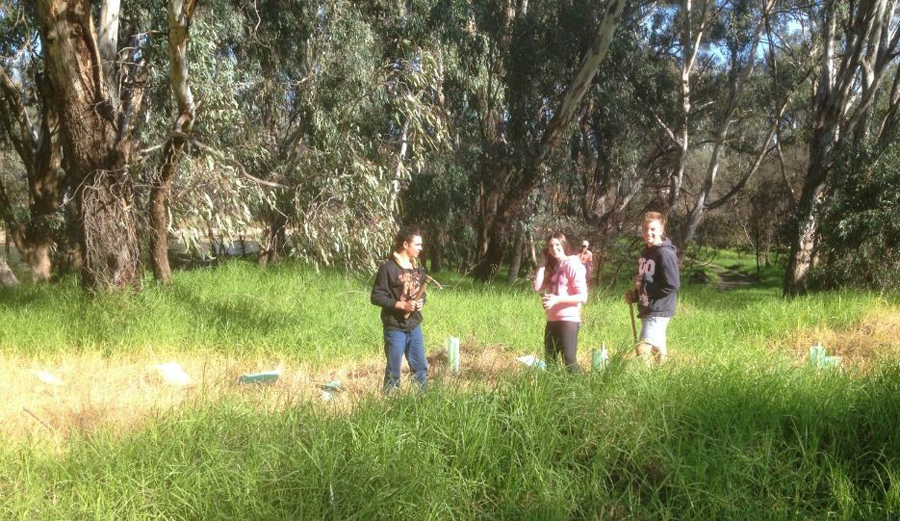 Thanks again to Parklands, the James Fallon students and their teacher David Johnson.
Project contact: Stuart 60 264 357