Almost 300 local residents including five schools got involved in the inaugural Thurgoona Bioblitz 2012, a two day community wildlife event held on 18th & 19th May. The event was co-ordinated by the Slopes2Summit (S2S) partnership and the Woolshed Thurgoona Landcare Group.  The event was a huge success, involving 36 separate surveys resulting in over 100 species of  birds, reptiles, mammals, and frogs being recorded.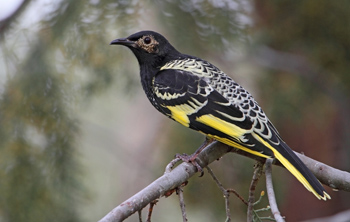 Survey groups led by expert ecologists from Charles Sturt University, Australian National University, Murray Catchment Management Authority, Nature Conservation Trust, and GHD consultants explored a numbers of sites across the Thurgoona region, including the Charles Sturt University, National Environment Centre, Bells Travelling Stock Reserve, Albury Environmental Lands, and the Thurgoona Golf Club Resort.  All fauna observations recorded during the event is being entered into the Atlas of Living Australia (www.ala.org.au) and will contribute to the knowledge base of native fauna in the area.
A number of significant sightings were made during the event, including listed threatened species such as Sloane's Froglet and Squirrel Glider, as well as animals not commonly seen including Black Falcon and Yellow-footed Antechinus.
The event organiser Sam Niedra (Nature Conservation Trust) and Woolshed Thurgoona Landcare group would like to thank everyone who helped organise and or attended this event helping to make it so successful. Organisers would also like to acknowledge and thank the Federal Government's Caring For Our Country 'Community Action Grants program, NSW Environmental Trust, Albury Conservation Company, Atlas of Living Australia, and CSU Green for helping to fund the event.
This is something that organisers hope will become a regular event (perhaps every 18 months/ 2 years).
The Woolshed Thurgoona Landcare Group will be holding a vegetation planting day in winter/spring to improve habitat for some of the animals spotted during the Blitz.