Purpose
Monitor and GPS nestboxes, plant trees and protect all plantings from the possums/wallabies.
Funding
Albury Conservation Company (and support from Albury Wodonga Parklands)
What did we get done?
Over 100 trees planted and protected, some of those the following week
12 of the 20 ACC nestboxes checked and photographed, others done the following week
A "Glider Board" was signed by everyone and has been taken up to the Lake Hume Café for display
What did we find?
2 boxes with pairs of gliders in them, luckily near our base camp
Additional 5 boxes with fresh leaves (glider nests)
One box knocked down by a fallen tree (since repaired)
Most of the other boxes with small scats (poo) 1 with a bat
People cutting a lot of firewood for removal
Attendance:
36 people attended, 10 of these were children primary school age
15 people were first timers, 21 were previous helpers
Over 70 people have participated at the Lake Hume Glider project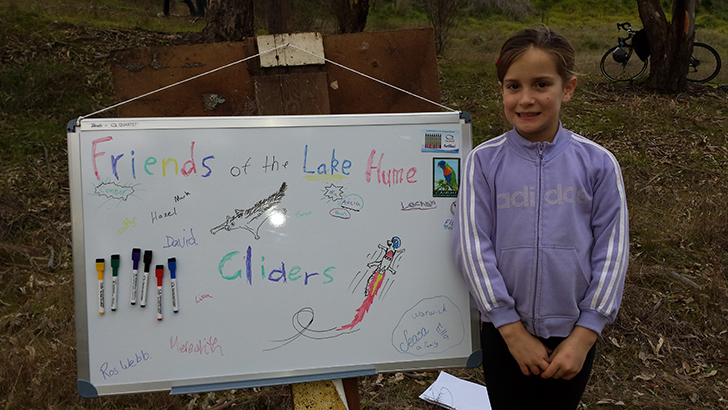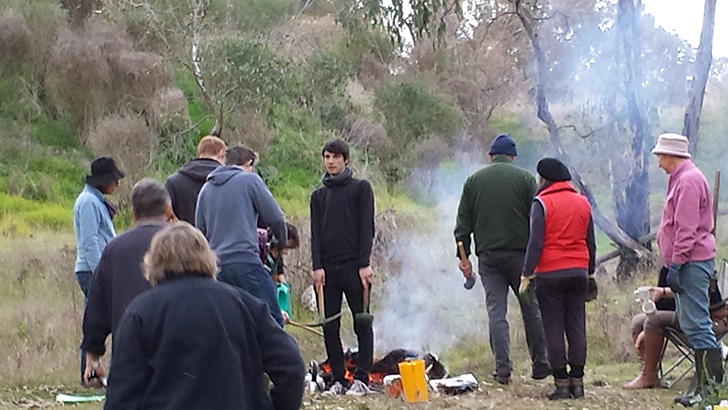 Feedback on our nestbox monitoring and tree planting afternoon has been that it was a great day and very successful. The fire, homemade pumpkin soup, damper and cupcakes went down very well. Thanks again to all the helpers.